AHS Winter Formal Sponsored by AHS StuCo is Saturday night!!! Get your tickets now!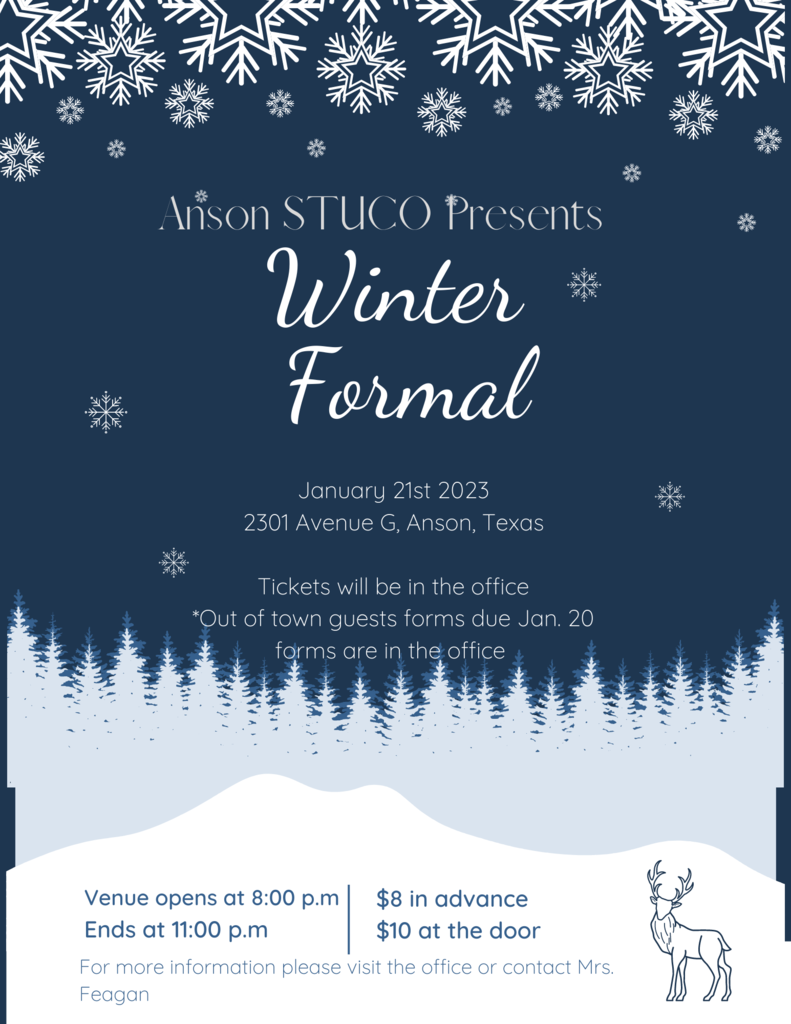 We're so appreciative of the staff at Anson Elementary School for making it such a fun place to go to school. I hope your day starts off like theirs did. You can check out the video on the Anson Elementary Facebook page.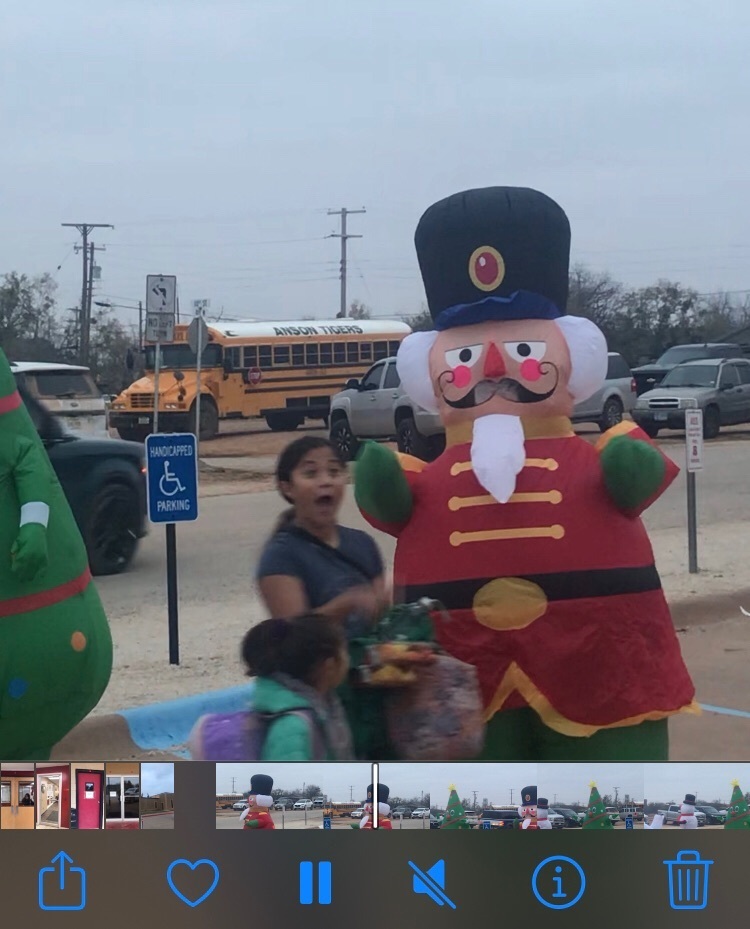 Congratulations to AHS's own Kamryn Evans - 3rd place - Special Olympics Bowling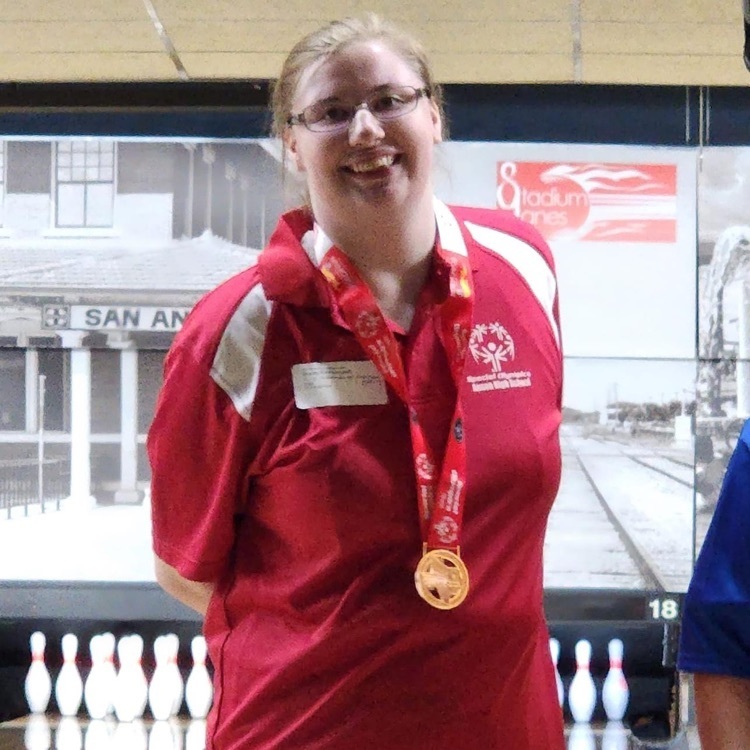 The Anson FFA had 12 students competing at State Competitions today. The Senior Chapter Conducting Team placed 4th at State. The Junior Quiz Team placed 12th with Joah St. John as the 4th high individual. And the Senior Quiz Team placed 14th with Cheyene Wedeking as the 9th high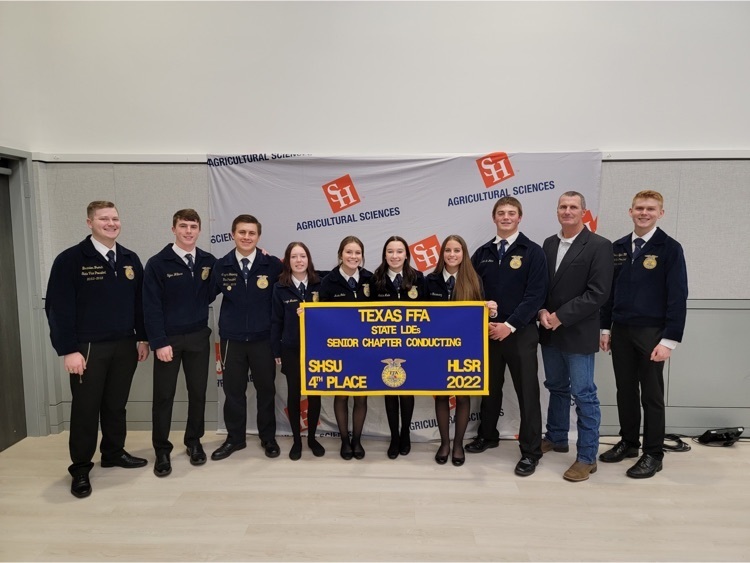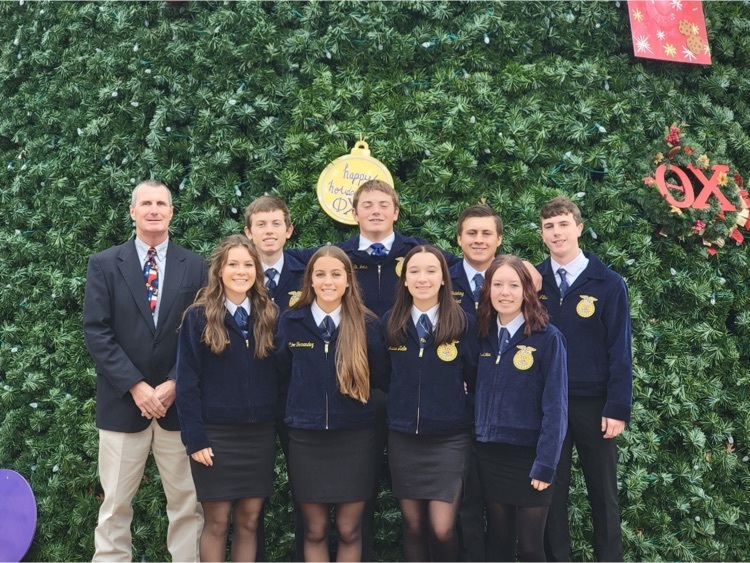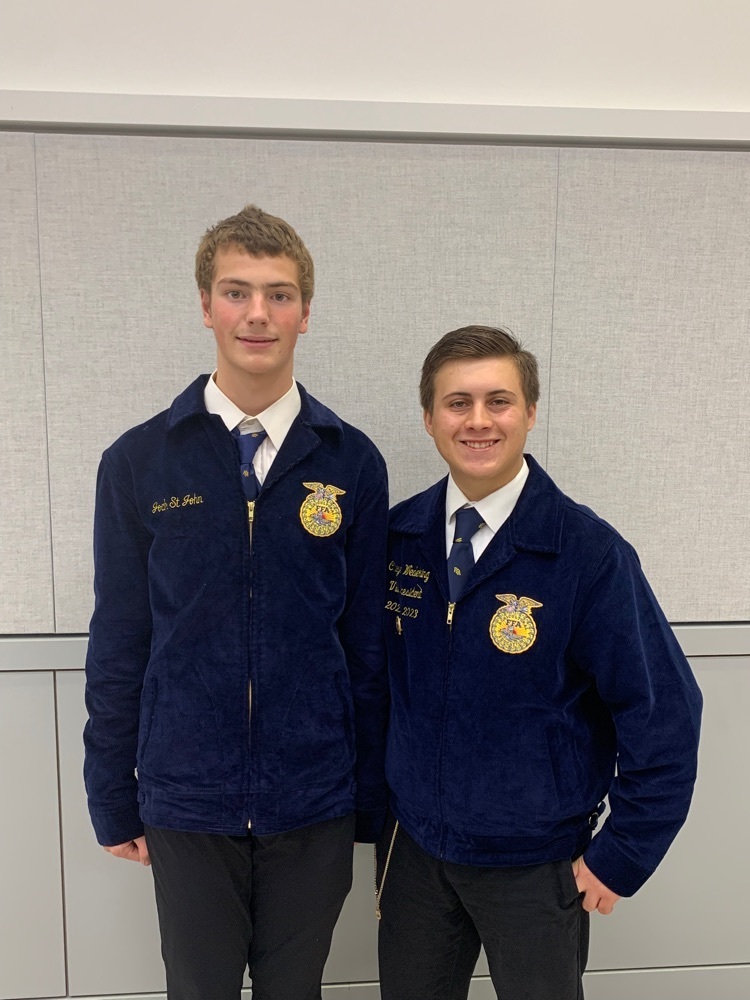 Congratulations to Asher Jobe and Jacob Vinson on their 4th Place finish at the Lake Granbury tournament. These young men have made history as the first AHS Bass Team to place in a tourney. A special thank you to all the sponsors and boat captains.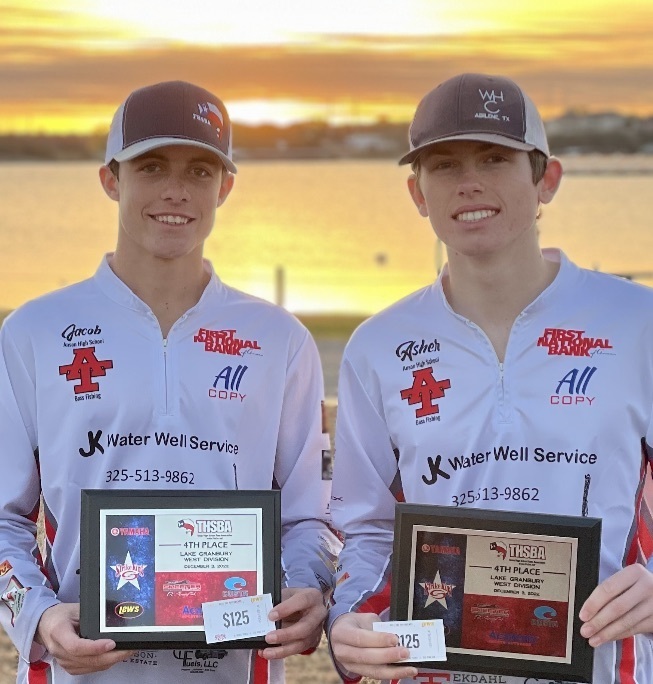 Don't forget to have some Family Fun tonight and share it with us!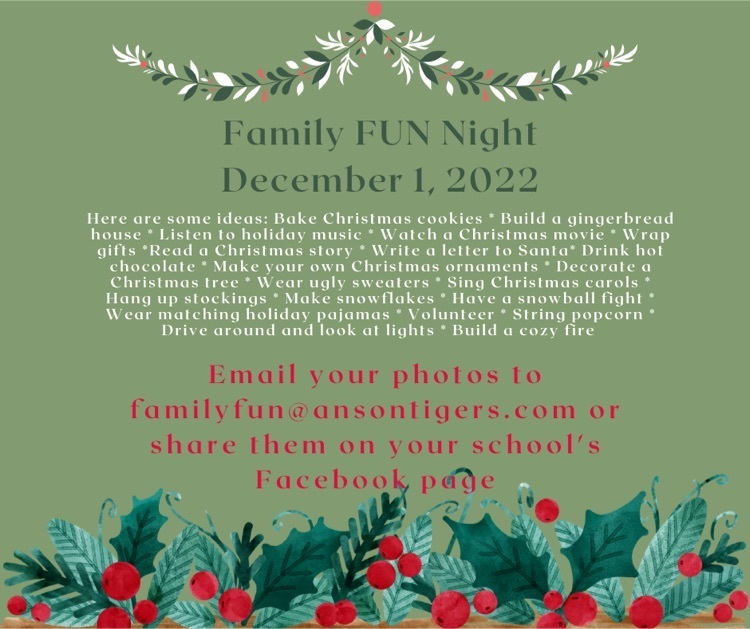 Results from District LDEs Job Interview - 7th Sr. Quiz - 1st and 7th Jr. Quiz - 1st Sr. Chapter Conducting - 1st Jr. Chapter Conducting - 2nd Advocacy - 1st Sr. Skills - 3rd Radio - 4th Public Relations - 4th Senior Creed - 7th and 8th Congratulations to all that participated today and representing Anson ISD so well. 1st & 2nd place teams and individuals advance to Area on Saturday in Ira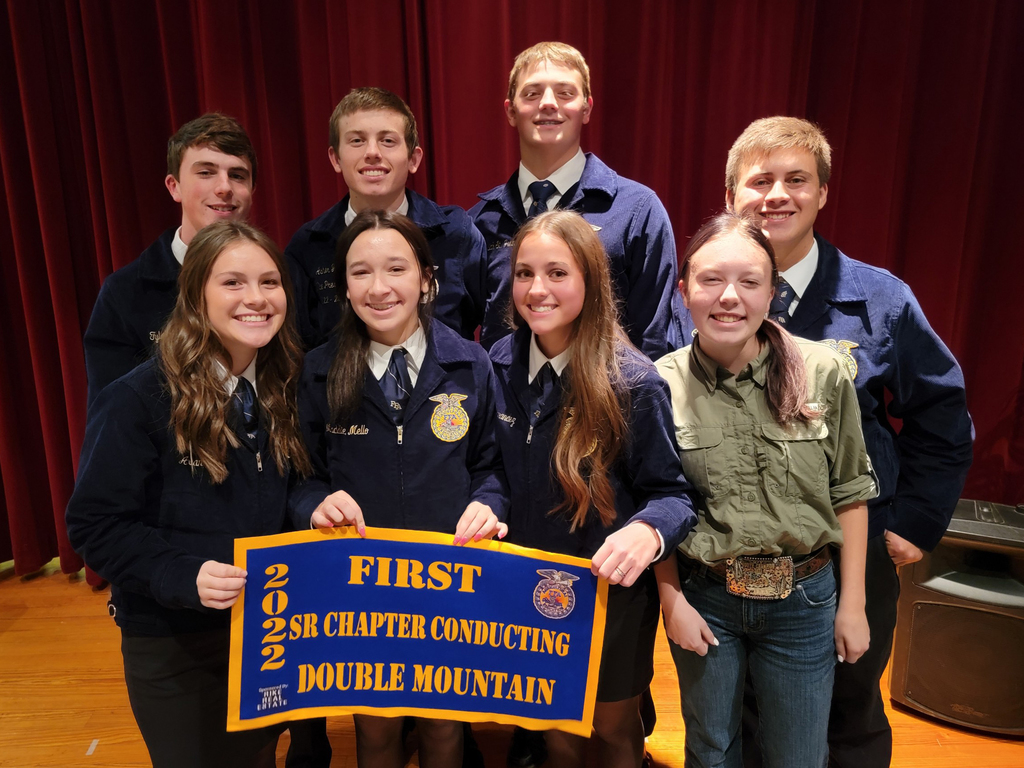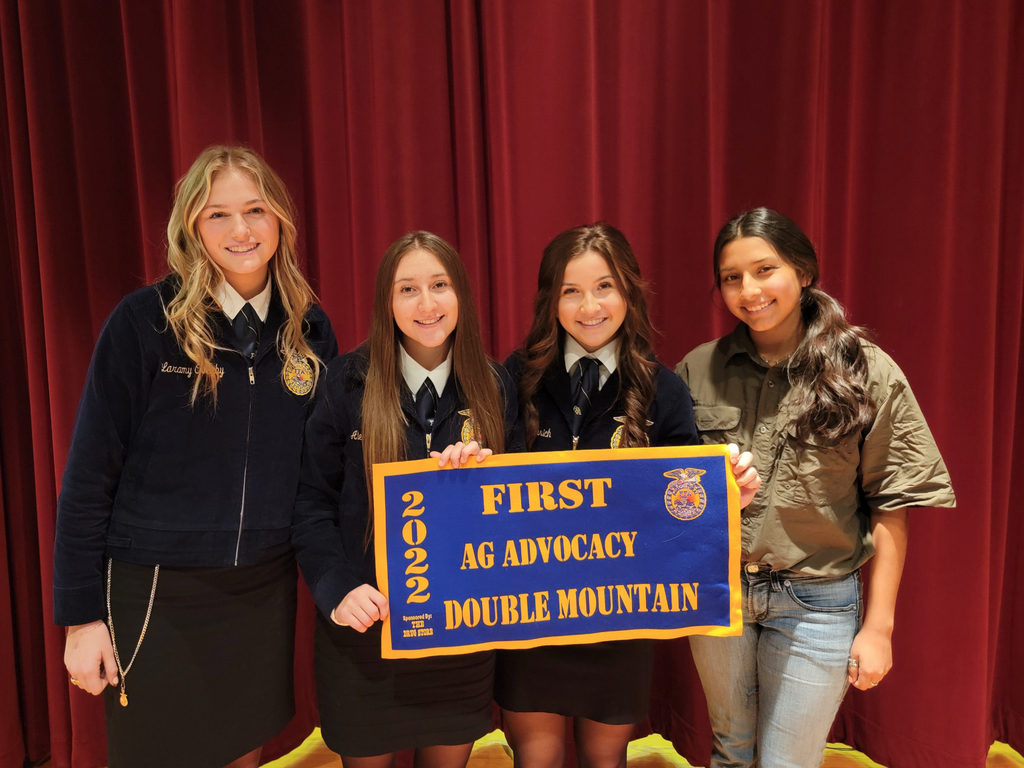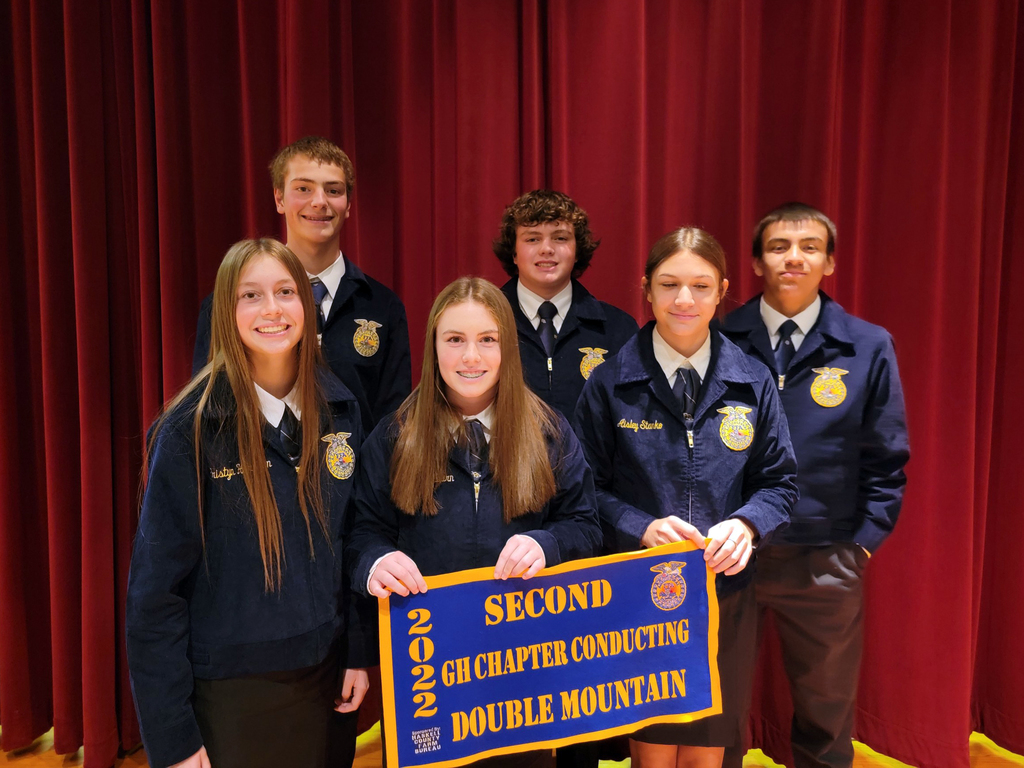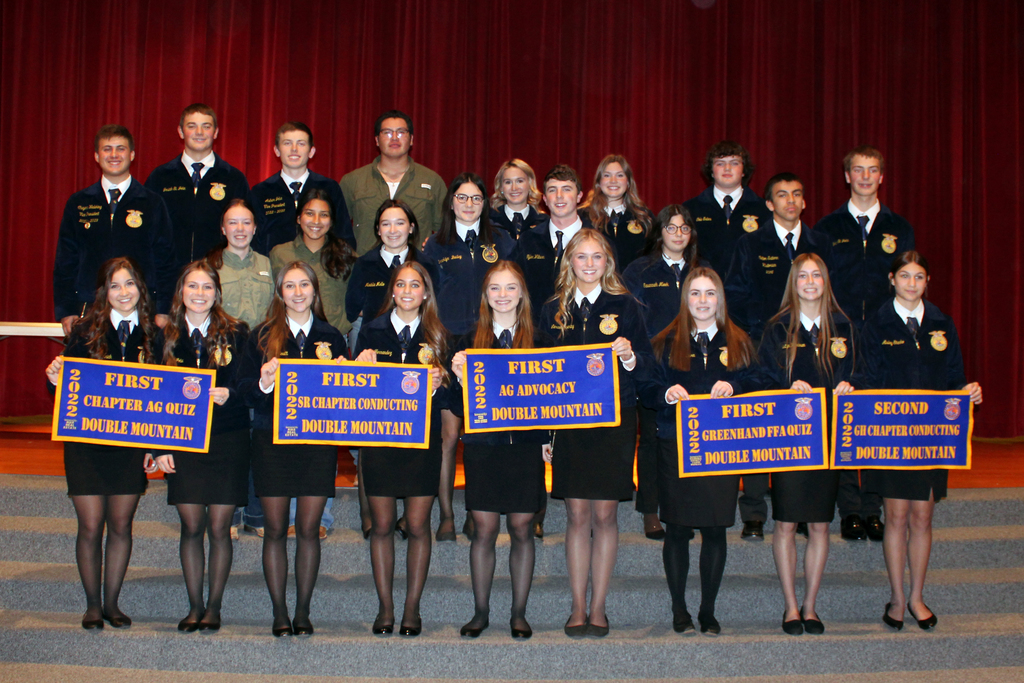 Once again Anson hosted the Double Mountain District LDE contests today. There were approximately 300 participants. The top two in each contest will advance to Area in Ira on Saturday. Results will be posted later this afternoon.

Join us to Celebrate Our Veterans 9:30 @ Anson ISD Auditorium Reception for Veterans @ 8:45 in Event Center Foyer before program November 11, 2022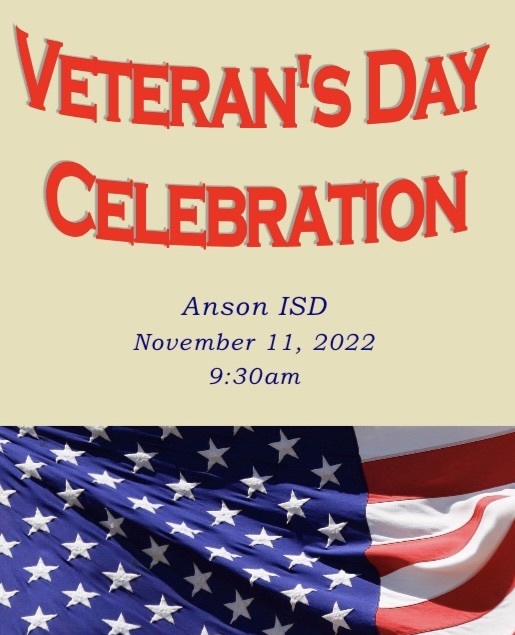 Help AHS StuCo Raise Diabetes Awareness!! Wear blue on Monday to help raise diabetes awareness

Family Fun Night is back!! On December 1st, Anson ISD invites all families in the district to participate in some family fun and to share your pictures with us. Email your pictures to
familyfun@ansontigers.com
or share them on our Facebook page. We can't wait to see the fun you have!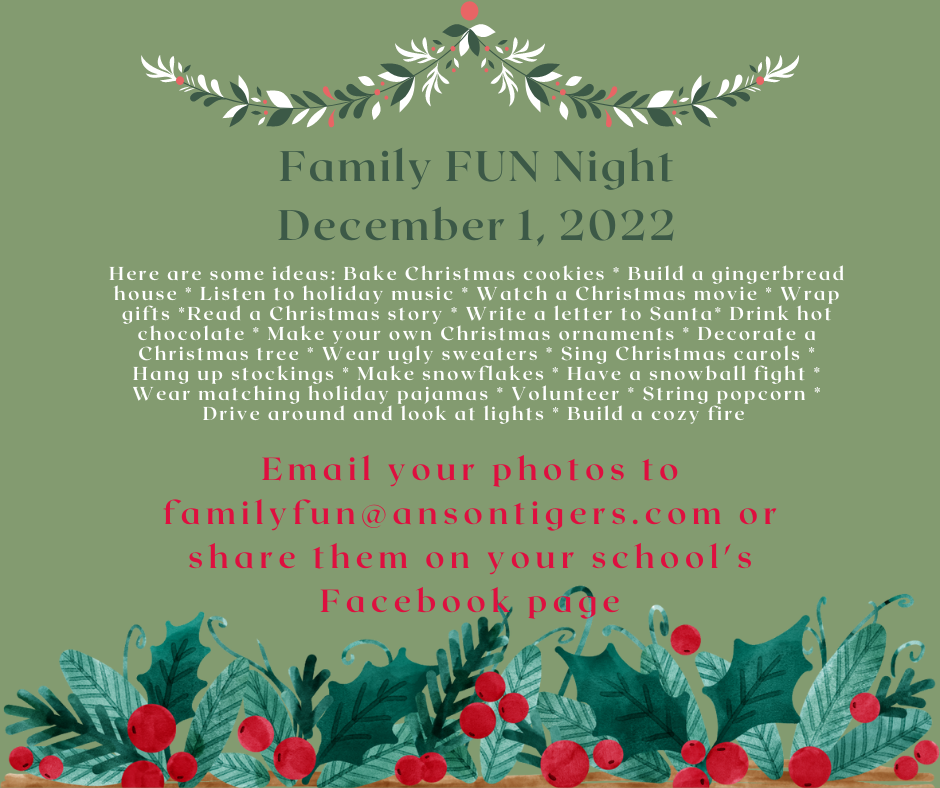 So proud of the Anson Tiger Band! They have represented our school and community perfectly all year and now all their hard work is paying off as they compete in the UIL State Marching Band Competition in San Antonio today.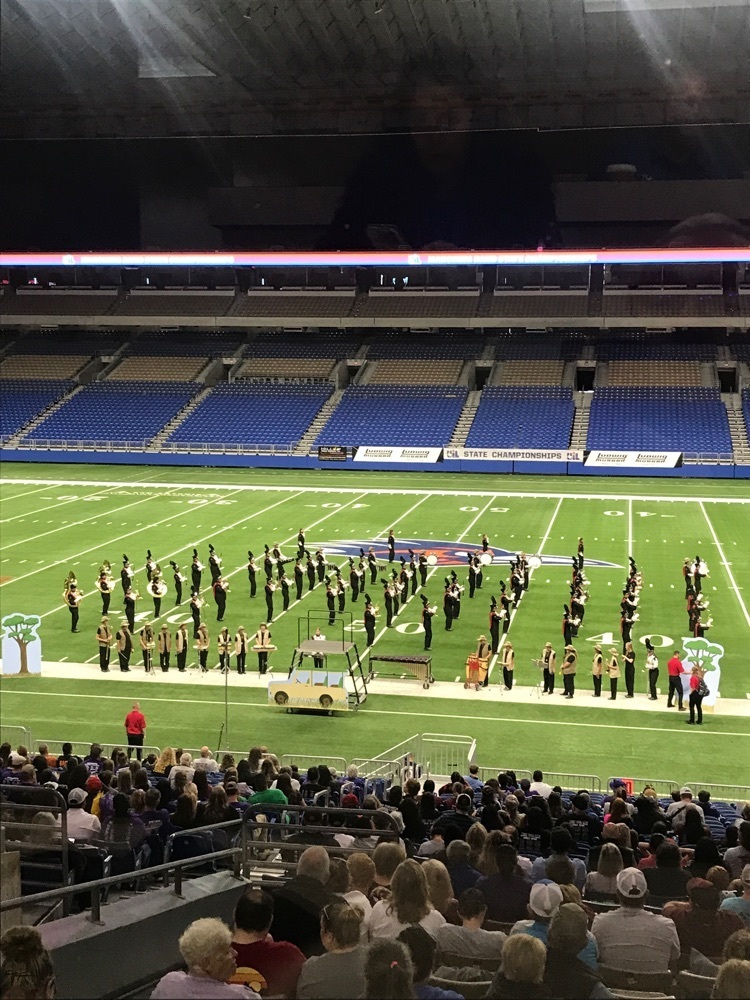 The Tiger Band leaves for the state marching contest at 12:30 today.

CONGRATULATIONS TO ROB HARTMAN AND THE MIGHTY TIGER BAND!!! STATE BOUND!!!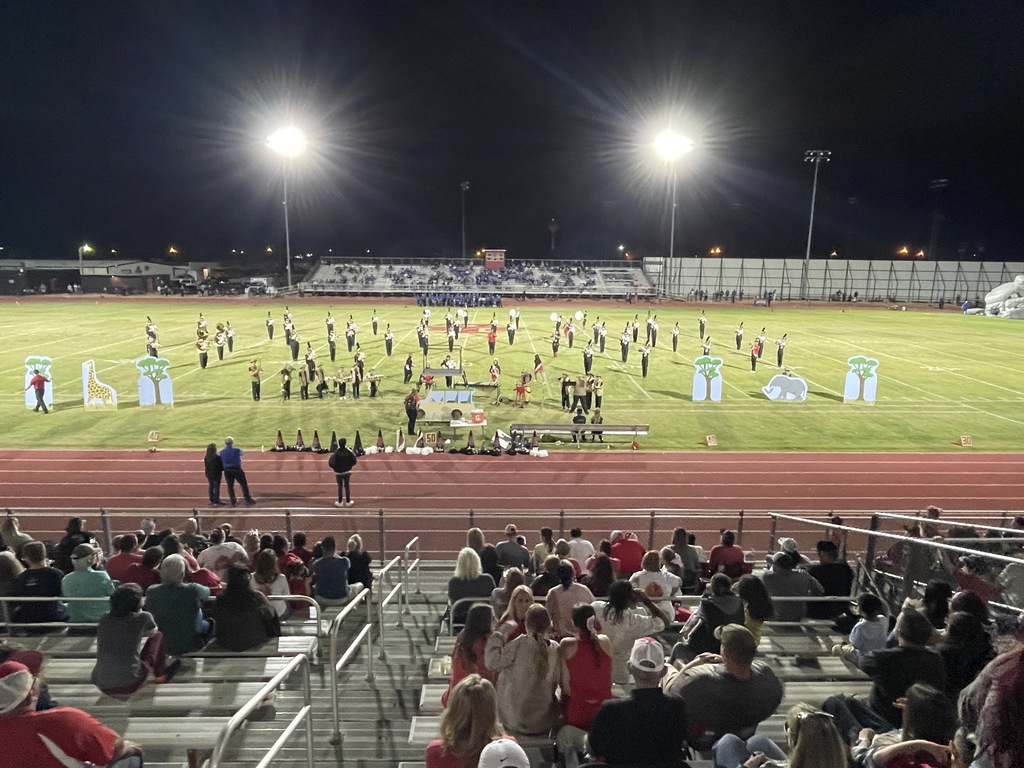 Wishing our Mighty Tiger Band the best of luck at the Area Marching Contest today in Mineral Wells WITH PRIDE!!!!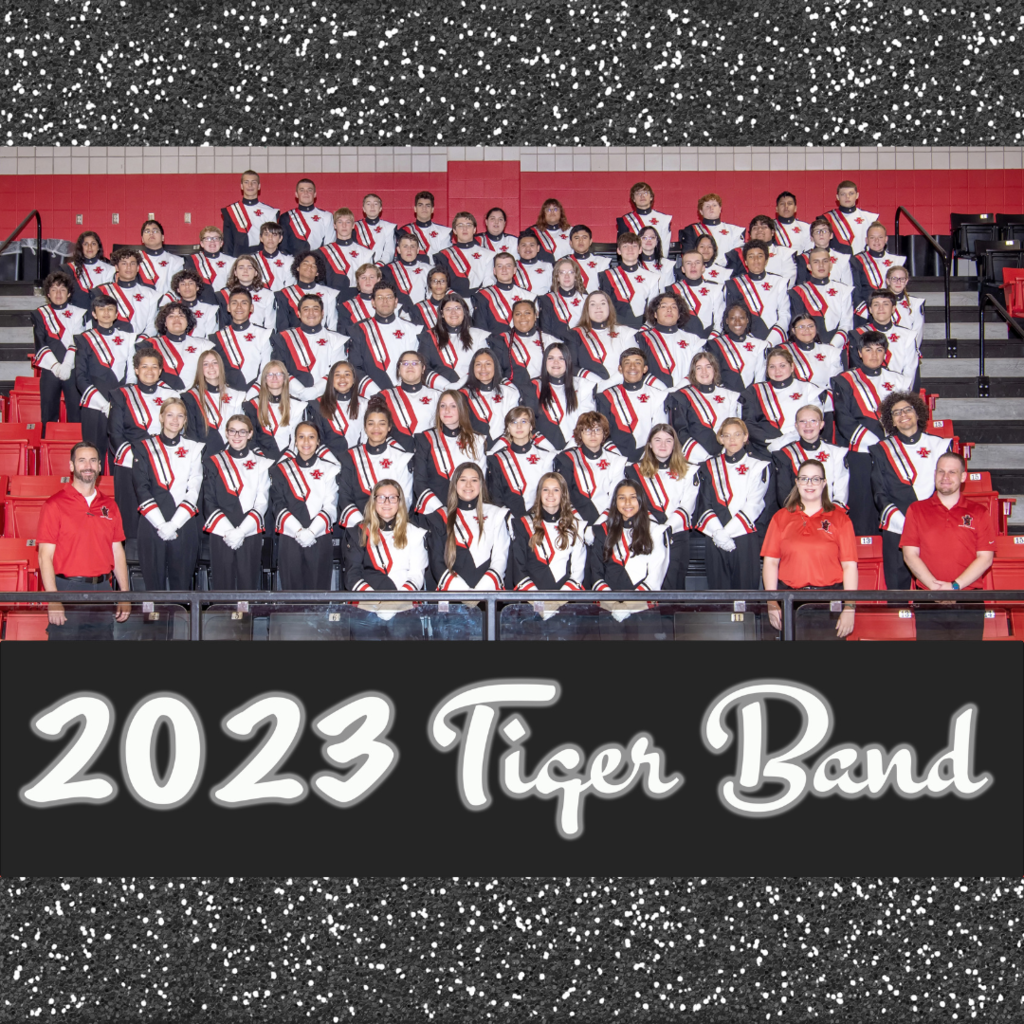 Anson Elementary would like to say THANK YOU to the Anson Fire Department for visiting the school and teaching them about fire safety!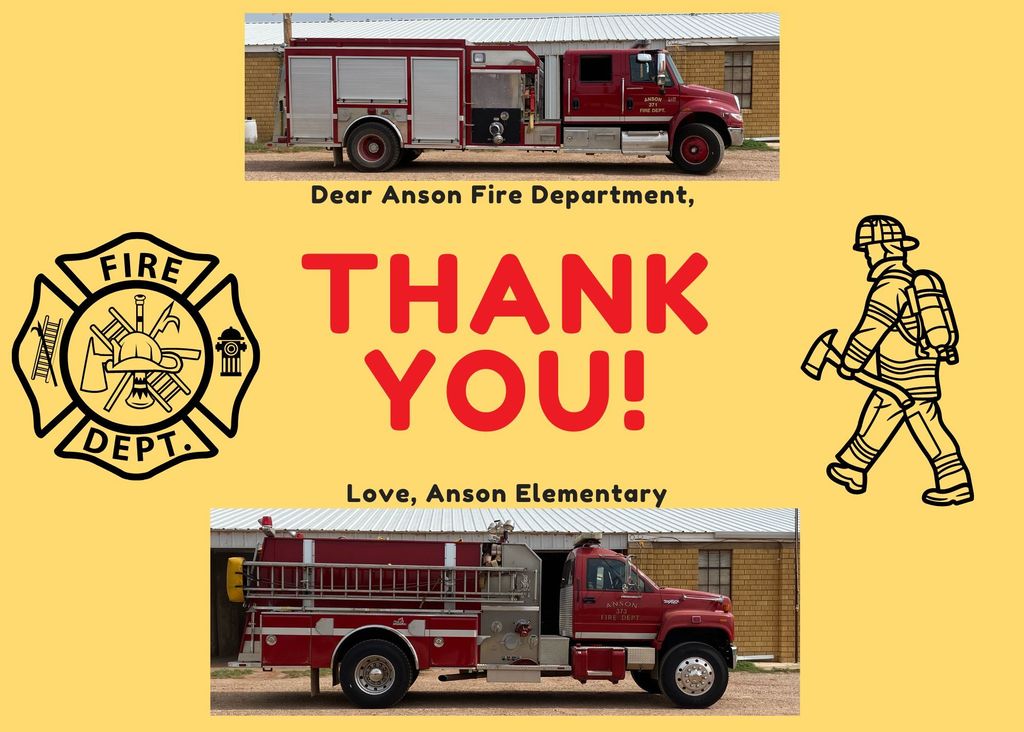 Coffee with the Counselor was held at AES this past Friday Morning. Mrs. Cook invited Digital Coach Jobe to discuss Technology Safety with parents. Please click on the link below for the resource. The next meeting is scheduled for November 30th at 8:00 am , and the topic will be STAAR Redesign. All elementary parents are welcome to attend!
https://tinyurl.com/4unthept

AHS Walk a Mile on October 21st- Anson High School Parents are invited to "Walk a Mile" by joining their student in all of the daily activities on Friday, October 21st. Please fill out the following form if you plan to attend.
https://forms.gle/n2WhNK6NvAhcmYxi6
Please contact Gina Overby, AHS Principal, at 325-823-2404 with any questions.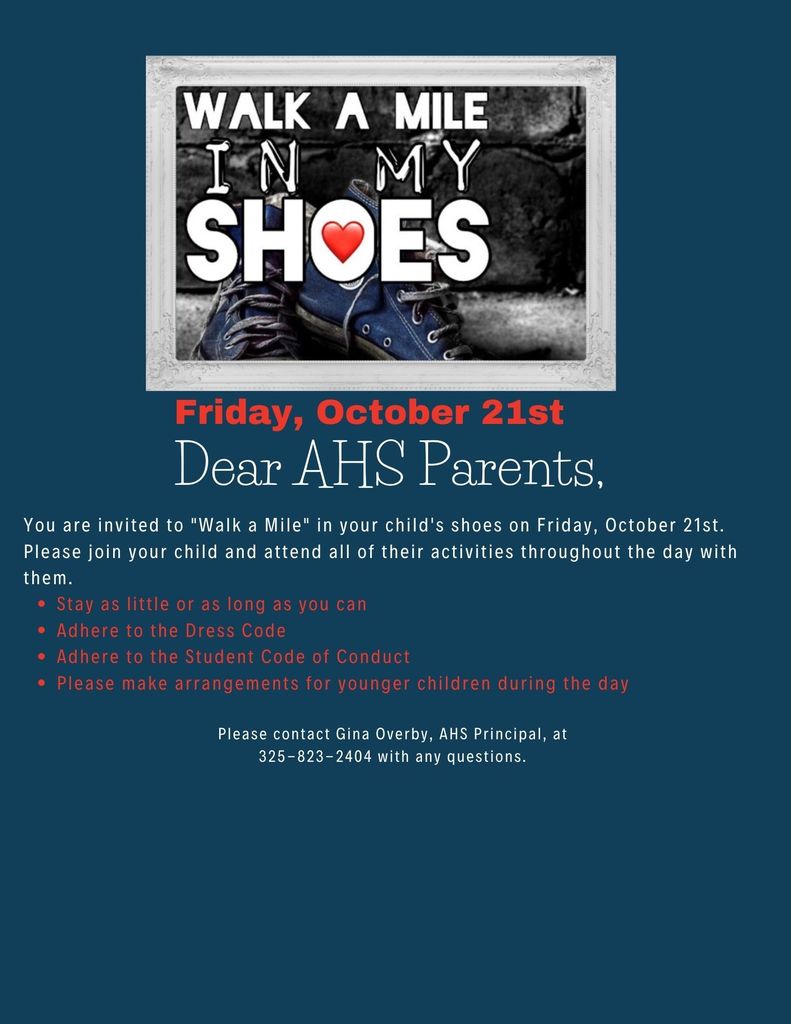 So proud of the Anson Tiger Band on their performance today. First Division ratings for the ATB!!